VOLKSFEST 2016¶
MAVWC VOLKSFEST 2016 will be our 23rd year!!
Hosted by UMANSKY 1400 W. Silver Spring.
The Milwaukee Area Volkswagen Club is a not for profit organization of Volkswagen enthusiasts. VOLKSFEST, our annual show, which will be on June 4th, 2016 is a one-day car show. We are projecting 23 classes with 1st, 2nd and 3rd place trophies in each class!
Admission is free for spectators while registration for car exhibitors is $10 per vehicle.
Proceeds benefit the Children's Hospital of Wisconsin & the Cancer Foundation.
The show includes raffles, music & food.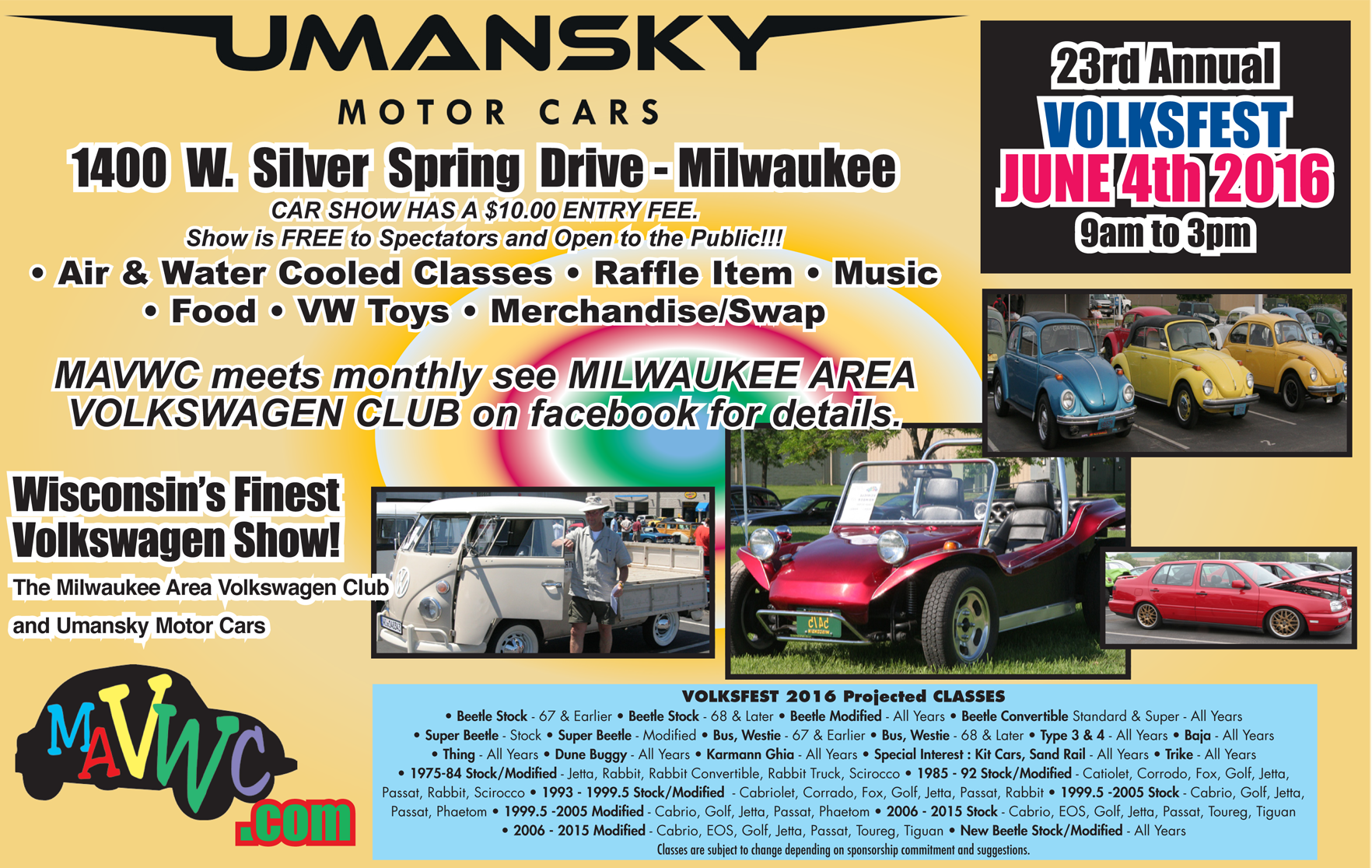 More information: http://www.mavwc.com/ http://www.umanskymotorcars.com/